The novel coronavirus has had sweeping effects on the world at large since its emergence last winter, and it will no doubt continue to affect and change the world we live in. As we do our part to shelter-in-place and practice social distancing, there are leagues of scientists and researchers working around the clock on therapeutics to treat patients infected with SARS-CoV 2. This article is the second in a three-part series covering the response of biotech companies to the COVID-19 crisis. The first article in this series is: How biotechs are racing to develop COVID-19 tests.
---
We are living in unprecedented times right now with the recent outbreak of SAR-CoV-2 and the global emergence of the COVID-19 pandemic. And now, as never before, our nation's attention is focused on laboratories and the diagnostic industry at large. The quality of diagnostic testing during this time of international crisis will be talked about for years to come. Fortunately, many companies have joined the fight to help facilitate COVID-19 testing, as laboratories quickly ramp up to add this to their testing menu. Yet, while many of the news headlines focus on instrument manufacturers and new testing techniques, one element that is often overlooked is the critical role of a laboratory's LIMS.
---
The novel SARS-CoV-2 virus and the disease it causes (COVID-19) are sweeping the world. The US's ability to rapidly and accurately test patients, not to mention their health care providers, is critical to containing the virus. That said, it has proved to be one of the biggest challenges for our country in recent weeks. This article is the first in a three-part series covering the response of biotech companies to the COVID-19 crisis. The second article in this series is: How biotechs are racing to develop COVID-19 treatments.
---
When it comes to managing a clinical laboratory service, getting procedures done on time and accurately is only part of the total equation. After health records have been acquired, tests have been run, and results compiled, someone has to pay for the work performed. In the modern health care landscape, executing billing practices correctly might be more time-consuming and labor-intensive than any other part of the job. But when laboratories can easily interface with their billing systems directly from their laboratory information management system, it's possible to gain greater efficiency and incredible cost savings.
---
Like it or not, physician or not, the current pandemic is already affecting you in some ways or others. And those physicians on the front line seeing patients cannot avoid being involved. If you have testing equipment of your own, at least you may be able to recoup some of the costs of seeing potential COVID-19 patients, handling specimens and meeting reporting requirements.
04/13/2020 - Wrangling environmental exposure data: Guidance for getting the best information from your laboratory measurements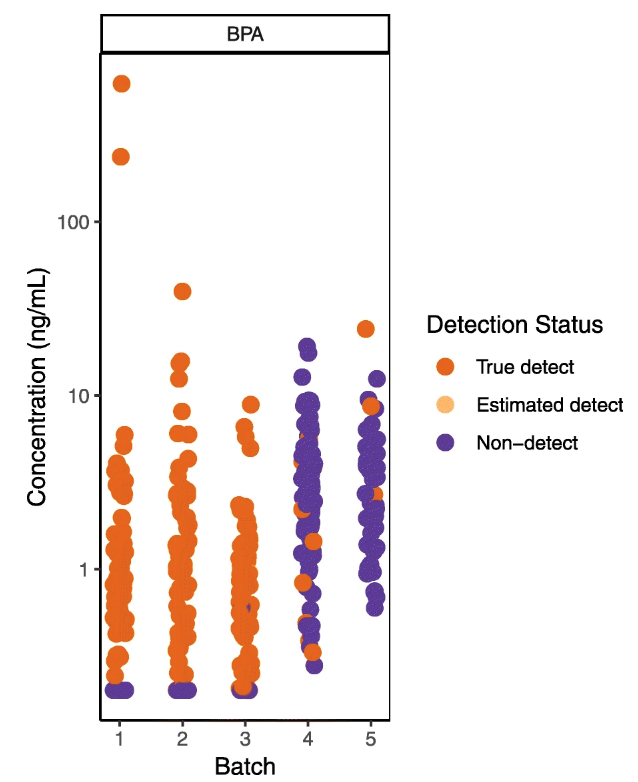 In this 2019 paper published in Environmental Health, Udesky et al. share their organization's guidance towards addressing quality in environmental exposure testing and data. In particular, the authors note the importance of reporting quality control data along with chemical measurements in published research, stating that its lacking leaves "readers uncertain about the level of confidence in the reported data." Their objective was to provide full guidance on the implementation, interpretation, and reporting of QC data. After explaining their approach to study design, study implementation, and data interpretation, the authors conclude that their guidance, visualizations, and supplementary content provide "a useful set of tools for getting the best information from valuable environmental exposure datasets, and enabling valid comparison and synthesis of exposure data across studies."
04/29/2020 - Right First Time LIMS Implementations: The Importance of Preplanning
---
05/14/2020 - Webinar: The Flexible Scope of LIMS in Today's Manufacturing Operations
04/14/2020 - Taking on the Pandemic: Transforming a Clinical Lab Into a COVID-19 Ready Lab
---
04/14/2020 - Studying #COVID19 around the world using the Hidex Sense microplate reader
---
04/14/2020 - Bruker partners with ANPC to support major new frontline response to combat the COVID-19 threat
---
---
---
---