The Complete Guide to LIMS and Laboratory Informatics: 2020 Edition
Autoscribe Informatics took the opportunity in a recent webinar to discuss the much-misunderstood subject of LIMS validation. Within regulated environments LIMS validation is a vital process, and yet is a subject that is open to many different interpretations. Regulatory bodies throughout the world, such as the US Food and Drug Administration (FDA), require that software systems be tested and proven to work as intended. [Read More]
---
New Year new Opportunities, right? But how can we overcome the challenges of remote lab work we have already been facing since 2020? Because more and more people are working remotely from home, we wanted to find out what the situation looks like for you, following the current trends with our survey. [Read More]
---
COVID-19 vaccines are rolling out in the United States and around the world, but now is not the time for complacency. One, two or even dozens of vaccines won't immediately turn the tide of this pandemic. Inoculating enough of the population to make a difference will take time. And several issues will extend the pandemic beyond 2021. As a result, COVID-19 testing must be as ubiquitous...
---
Sample Management involves all the activities during the lifecycle of a sample in the lab. Right from sample login to generation of certification of analysis (COA), all information must be diligently managed. If data management at each stage of the process is done manually, the process itself would take away chunks of time from the QC's day for analysis/ review/approval and QA for review/ approval. [Read More]
---
For labs navigating through high volumes of COVID-19 testing, the Sunquest Physician Portal for COVID-19 provides automation of orders and results for improved turnaround times, increased accuracy, higher test throughput, and compliant reporting. [LEARN MORE]
12/29/2020 - Explainability for artificial intelligence in healthcare: A multidisciplinary perspective
Artificial intelligence (AI) is increasingly making its way into many aspects of health informatics, backed by a vision of improving healthcare outcomes and lowering healthcare costs. However, like many other such technologies, it comes with legal, ethical, and societal questions that deserve further exploration. Amann et al. do just that in this 2020 paper published in BMC Medical Informatics and Decision Making, examining the concept of "explainability," or why the AI came to the conclusion that it did in its task. The authors provide a brief amount of background before then examining AI-based clinical decision support systems (CDDSs) to provide various perspectives on the value of explainability in AI. They examine what explainability is from the perspective of technological perspective, then examine the legal, medical, and patient perspectives of explainability's importance. Finally, they examine the ethical implications of explainability using Beauchamp and Childress' Principles of Biomedical Ethics. The authors conclude "that omitting explainability in CDDSs poses a threat to core ethical values in medicine and may have detrimental consequences for individual and public health."
---
12/22/2020 - Secure record linkage of large health data sets: Evaluation of a hybrid cloud model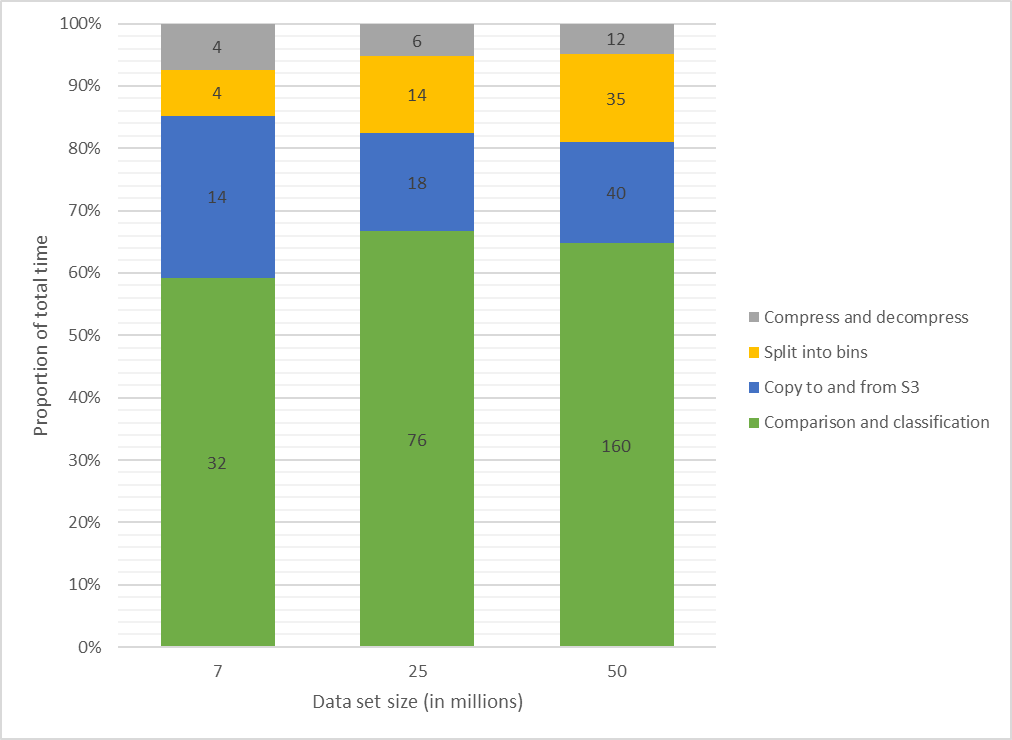 This 2020 paper published in JMIR Medical Informatics examines both the usefulness of linked data (connecting data points across multiple data sets) for investigating health and social issues, and a cloud-based means for enabling linked data. Brown and Randall briefly review the state of cloud computing in general, and in particular with relation to data linking, noting a dearth of research on the practical use of secure, privacy-respecting cloud computing technologies for record linkage. Then the authors describe their own attempt to demonstrate a cloud-based model for record linkage that respects data privacy and integrity requirements, using three synthetically generated data sets of varying sizes and complexities as test data. They discuss their findings and then conclude that through the use of "privacy-preserving record linkage" methods over the cloud, data "privacy is maintained while taking advantage of the considerable scalability offered by cloud solutions," all while having "the ability to process increasingly larger data sets without impacting data release protocols and individual patient privacy" policies.
A Guide for Management: Successfully Applying Laboratory Systems to Your Organization's Work
This recorded Lab Informatics Tutorial series is designed as a management level view of laboratory systems and is appropriate for anyone planning, reviewing, or approving the acquisition of laboratory informatics. A background in science is not necessary to follow the presented material. Its purpose is to provide you with an understanding of how these technologies (Laboratory Information Management Systems, Electronic Laboratory Notebooks, Scientific Data Management Systems, Laboratory Execution Systems, Instrument Data Systems, and supporting technologies ) can be used to support/improve your labs operations, and the considerations that need to be taken into account before they are purchased.
01/28/2021 - Webinar: Top Cybersecurity Priorities for Healthcare in 2021
---
01/28/2021 - Webinar: 2021 Quality Payment Program Final Rule
---
02/11/2021 - Webinar: Demonstrating HIPAA Compliance with HITRUST – Legal Advantages and New Resources Overview
---
---
---
---
---
---
---
---
---
---
---
---
---
---