01/22/2020 - Computer System Validation – The Big Picture
---
01/28/2020 - Astrix Webinar – Supporting Your Laboratory Informatics Ecosystem with Laboratory Informatics as a Service (LIaaS)
Laboratory Information Management for Cannabis Quality Assurance
One tool to find them all: A case of data integration and querying in a distributed LIMS platform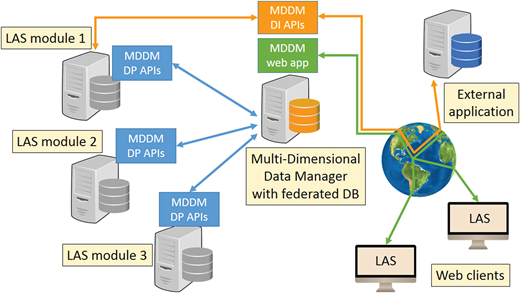 In this early 2019 journal article published in the journal Database, Grand et al. of the Candiolo Cancer Institute present the fine details of their laboratory information management system (LIMS) Laboratory Assistant Suite (LAS) for cancer and other genomic research. Citing "a substantial mismatch between the LIMS solutions on offer and the functional requirements dictated by research practice," the authors describe the requirements they had for a LIMS in their institution and how they went about creating it. After describing the data models, functionalities, modular architecture, and its usage, the authors conclude that their LAS, in conjunction with a custom data management module, allows researchers to "execute complex queries without any knowledge of query languages or database structures, and easily integrate heterogeneous data stored in multiple databases," while also resulting in an improvement in data quality, a reduction in data entry and retrieval, and new insights with the enabled data interconnections.
Building a Cybersecurity Toolkit
This is a University of Washington-created course that is released on the edX platform. The self-paced four-week course is designed to help learners to better understand the "type of characteristics and skills needed for cybersecurity jobs and to provide a realistic outlook on what they really need to add to their 'toolkits'—a set of skills that is constantly evolving, not all technical, but fundamentally rooted in problem-solving." The course is free to take, with a Verified Certificate of completion available for $99. The course requires on average two to five hours a week of effort. Access to the class begins October 21, 2019.
---
---
---
---
2019 Lab Informatics Year in Review
---
LIMS Master Data Best Practices Part 4 – Quality Control
---
01/21/2020 - Waters to Acquire Andrew Alliance
---
01/21/2020 - Launch of Syngene's next generation GeneSys image capture software
---
01/14/2020 - Lifepoint Informatics Launches App for DrChrono EHR Users to Manage Lab Reports
---
---
---
---
---
---
---
---
---
---
---