---
---
---
Universal LIMS-based platform for the automated processing of cell-based assays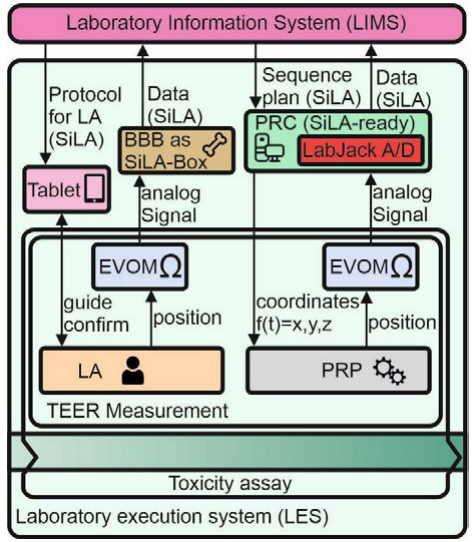 In this brief article by Schmieder et al., the authors provide an example of applying laboratory informatics to research activities for drug discovery and personalized medicine. In particular, the authors look at the in vitro nephrotoxicity assay and the use of transepithelial electrical resistance (TEER) to evaluate the barrier function of cellular layers. Citing issues such as the significant multi-step processes involved with this type of testing, the authors attempt to demonstrate how a laboratory information management system (LIMS), laboratory execution system (LES), and automation standards such as SiLA can be used together to decrease the workflow complexity of such cell-based assays.
Introduction to Laboratory Informatics
This is a collection of free online introductory laboratory informatics courses developed by the Centers for Disease Control and Prevention (CDC) and the Association of Public Health Laboratories (APHL). The first two courses follow the journey of a specimen through the laboratory and explores the generation and transmission of data and results within and outside of the laboratory. A third course on laboratory informatics systems is in development. Participants can earn Professional Acknowledgment for Continuing Education® (P.A.C.E.®) credits upon completion.
---
---
---
---
---
---
---
---
---
---
---
---
---
---
---
---