The Complete Guide to LIMS and Laboratory Informatics: 2021 Edition
Envisioning the lab of the future is the blank canvas for initiating any digital transformation plan in the scientific laboratory. There are numerous paths of standardized approaches that one could embark upon in navigating their digital journey but few have the foresight to fully embrace new cutting edge technology that can truly revolutionize the way you work.

[Read More]


---
Once you've selected your laboratory information management system (LIMS), it's time to implement it within your lab's software environment. A critical part of this process for regulated labs is validating the LIMS and ensuring requirements traceability. In a nutshell, to meet regulatory requirements, your lab needs to be able to:

[Read More]


---
Sunquest Mitogen™ LIMS is a purpose-built workflow management tool for molecular and genetic testing. Watch this new video to see how it can start helping your lab become more efficient while scaling for volume and complexity.

[Read More]


---
Over the past year, many clinical diagnostic labs ran into the limitations of their inflexible or simply insufficient data management systems. The pandemic showed us that labs needed to support a rapidly-evolving response with testing on a scale never seen before. LabLynx's extremely user-configurable ClinDx laboratory informatics system...
---
Georgians' six-year wait for medical cannabis oils is almost over. State regulators are in the process of licensing cannabis oil producers and will start seeking applications for dispensary licenses later this year. Left unanswered is when —and how — testing laboratories can play a role in Georgia's medical cannabis oil industry. Those answers will....
---
For scheduling and managing sample collection, locations and sample points and their tests and limit sets, there is no better solution than the LabLynx LIMS Solution for Environmental and Water/Wastewater! Our very existence depends on the quality of the fundamental resources needed for life – air, water, food, and our surroundings. So, what...
---
STARLIMS Life Sciences Solution v11.2 is built on the latest Technology Platform v12.1. This version of the Technology Platform supports the Code Layering feature which manages customizations completed to the core product in a new layer, making it easier to implement future product upgrades.

[Read More]


03/30/2021 - Digital transformation risk management in forensic science laboratories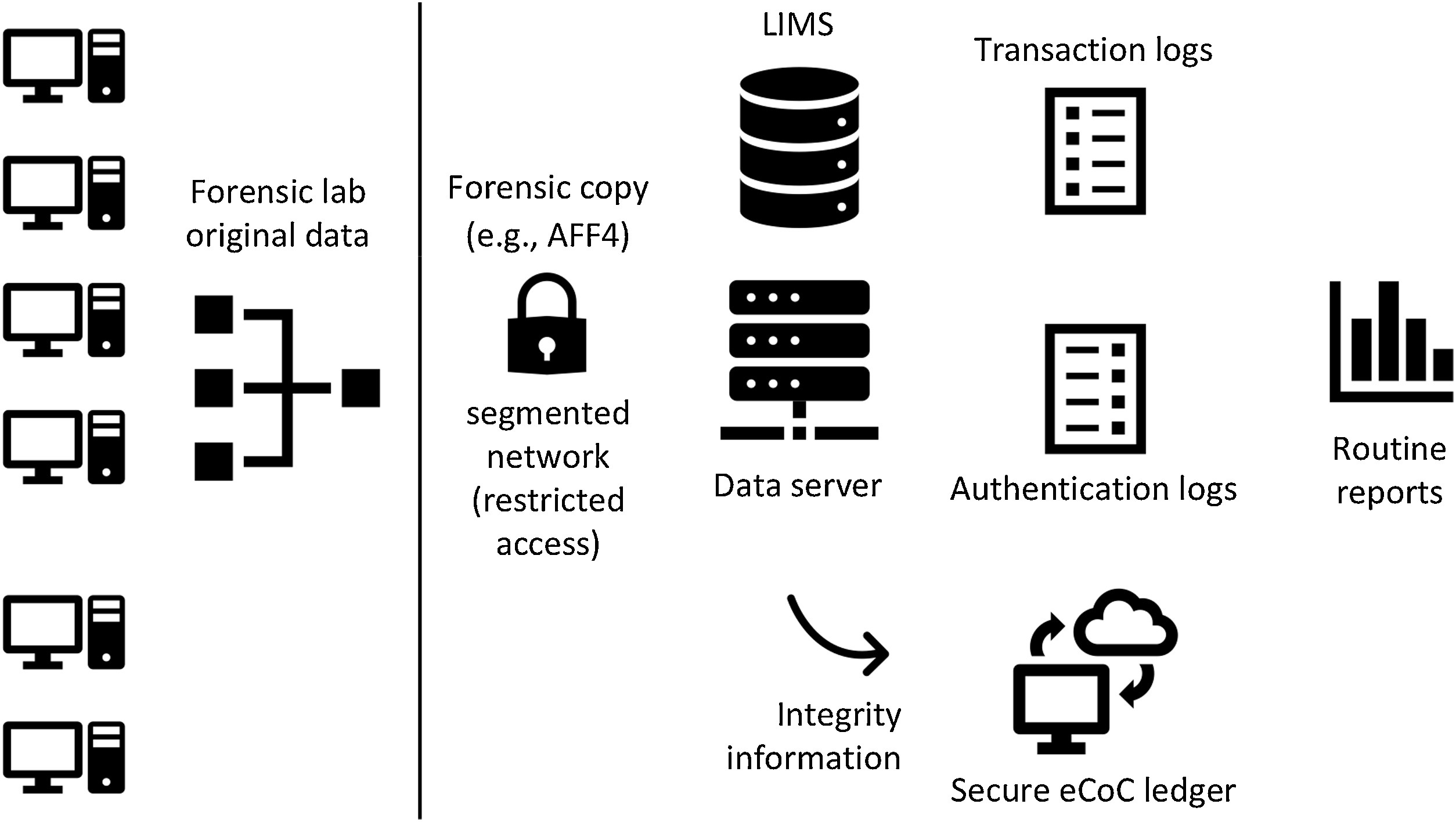 In this 2020 paper published in Forensic Science International, Casey and Souvignet present their ideas on how forensic laboratories with significant digital footprints should best prepare their operations to ensure their processes and digital data can be independently verified. Their recommendations come as they recognize how "digital transformations can undermine the core principles and processes of forensic laboratories" when those transformations are not planned and implemented well, risking the lab's integrity as well as the fundamental rights of individuals being forensically examined. After a brief introduction, the authors then present five risk scenarios and four technological improvement scenarios, followed by a discussion of a series of risk management practices to ensure digital transformations in the forensic laboratory are optimized and effective. They finally touch upon the value of in-house expertise and quality assurance practices in the lab, before concluding that "with proper forethought and preparation, forensic laboratories can employ technology and advanced data analytics to enhance existing services and create new services, while respecting fundamental human rights."
1 week ago - Clinical Laboratory Microbiologist
Vanguard Healthcare Staffing
-

Fort Payne, Alabama 35968

Job Description:The Clinical Laboratory Microbiologist will be tasked with determining the sensitivity & resistance of pathogens (bacteria and fungi) identified in patient samples to a...
---
1 week ago - Programmer Analyst II
Washington University
-

St. Louis, MO 63110
SUMMARY Job Title: Programmer Analyst II – GTAC@MGI Location: Medical School Full/Part Time: Full-Time Regular/Temporary: Regular Remote city possible for seasoned candidate JOB TYPE/SCHEDULE...
---
3 weeks ago - Principal Software Engineers
Abbott Rapid Diagnostics
-

San Diego, CA 92121

Abbott Rapid Diagnostics is expanding! We are looking for experienced Software Engineers in San Diego, CA to support new product development for next generation of...
Building a Cybersecurity Toolkit
This is a University of Washington-created course that is released on the edX platform. The self-paced six-week course is designed to help learners to better understand the "type of characteristics and skills needed for cybersecurity jobs and to provide a realistic outlook on what they really need to add to their 'toolkits'—a set of skills that is constantly evolving, not all technical, but fundamentally rooted in problem-solving." The course is free to take, with a Verified Certificate of completion available for $199. The course requires on average two to five hours a week of effort. Access to the class began September 15, 2020.
---
---
---
---
---
---
---
---
---