Comprehensive Guide to Developing and Implementing a Cybersecurity Plan
LabVantage Workflow Designer is a LabVantage LIMS version 8 module that allows users to divide a complex laboratory process into manageable units of work to drive automation throughout the system. The module consists of functionality that guides users through the execution of predefined operations called Tasks. Samples and other laboratory data flow through the workflow,…
---
From next-generation cell therapies, to CRISPR-based gene therapies, to biologically-derived materials, life science R&D has never been more complex or more varied. But despite the explosion in scientific techniques and applications, modern life science companies have one challenge in common: taming the complexity of their data. Paper notebooks, spreadsheets, and legacy software like ELNs and LIMS can't handle the complexity of modern life science.
---
Matrix Instrument Data Acquisition System (MIDAS) extended to drive integration and automation from a wide selection of laboratory instruments. Autoscribe Informatics, a leading global laboratory informatics provider, announced the latest release of the Matrix Instrument Data Acquisition System (MIDAS). This release continues the company's commitment to helping their customers maximize the value of their laboratory informatics investment. By further supporting the integration of laboratory instruments and equipment to the Matrix Gemini Laboratory Information Management System (LIMS), MIDAS helps drive efficiency and quality within the entire organization
---
The secret to successful LIMS implementations are understanding the pinch points and what information is important. This is never more true than in pharmaceutical manufacturing flows, where clear requirements can capture the flow and distill the complexity to craft a robust solution.
---
07/29/2020 - The Sunquest COVID-19 Essential Suite
Extend your reach to physician customers and test for both active and past infections.
The Sunquest COVID-19 Essential Suite provides independent and state labs with a set of tools to quickly stand up testing and broaden interoperability reach to physician customers. The offering includes rapid implementation of electronic COVID-19 test orders and reliable results support, instrument connectivity, and workflows for both active and past infection through RT-PCR and serology testing.
---
07/29/2020 - A Better Tomorrow! Navigating the Next Normal
Amidst the Covid19 crisis, industries have a unique opportunity to pause and reassess their future and long-term strategy. The Pharma Industry has the dual challenge of securing its feet on the ground and at the same time, saving the world! In this situation, are Pharma companies prepared to navigate the next normal successfully?
07/21/2020 - Existing data sources in clinical epidemiology: Laboratory information system databases in Denmark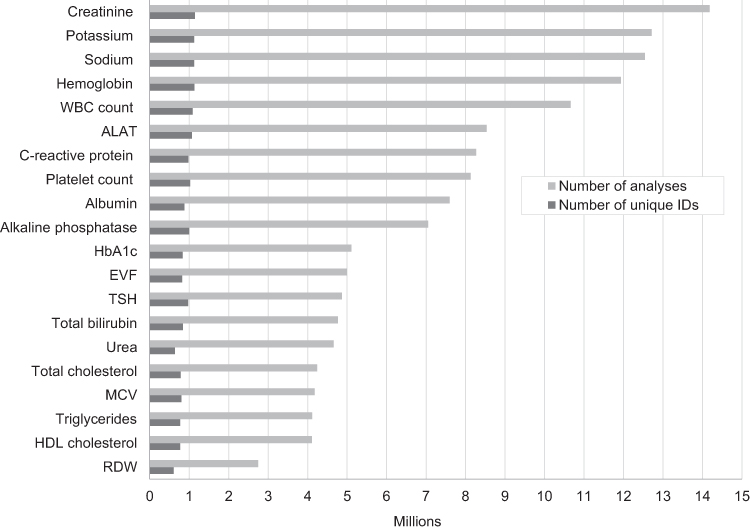 In this data resource review, researchers at several Danish hospitals discuss how the country puts two laboratory information systems (LISs) that collect routine biomarker data to use, as well as how it can be accessed for research. The researchers explain how data is collected into the LISs, how data quality is managed, and how it is used, providing several real-world examples. They then discuss the strengths and weaknesses of their data as they relate to epidemiology, as well as how the data can be accessed. They emphasize "that access to data on routine biomarkers expands the detailed biological and clinical information available on patients in the Danish healthcare system," while the "full potential is enabled through linkage to other Danish healthcare registries."
Building a Cybersecurity Toolkit
This is a University of Washington-created course that is released on the edX platform. The self-paced four-week course is designed to help learners to better understand the "type of characteristics and skills needed for cybersecurity jobs and to provide a realistic outlook on what they really need to add to their 'toolkits'—a set of skills that is constantly evolving, not all technical, but fundamentally rooted in problem-solving." The course is free to take, with a Verified Certificate of completion available for $99. The course requires on average two to five hours a week of effort. Access to the class begins October 21, 2019.
08/19/2020 - Astrix Webinar – SampleManager Modules: Everything you need to know to get the most value from your SampleManager LIMS
---
08/25/2020 - Webinar: Cybersecurity Risk Management During a Pandemic: CISOs Share Best Practices and Lessons Learned
---
08/26/2020 - Webinar: LabWare LIMS can do THAT?
---
---
---
---
---
---
---
---