COVID-19 Testing, Reporting, and Information Management in the Laboratory
09/01/2020 - Clouds or Clods? Software as a Service in GxP Regulated Laboratories
This blog will discuss some of the regulatory risks involved in using a cloud software service provider, or Software as a Service (SaaS). If you take this route, will you be floating on a cloud or just a clod? A clod is defined as a lump of earth or a stupid person—I leave it to you to decide whether these definitions apply, after you finish reading.
---
09/01/2020 - Laboratory Informatics Webcast Series – The Digital Laboratory: What the Future Holds

Astrix Technology Group has been helping scientific organizations implement and integrate new informatics systems in the laboratory since 1995. Astrix partners with many of the industry leaders in this space and have brought them together for a one of kind webcast series that will delve into the future of lab informatics and technology.
---
09/01/2020 - Starting & Scaling COVID-19 Testing – The Experience of Los Angeles County

The Sunquest Physician Portal for COVID-19 supports rapid receipt of orders and delivery of results for COVID-19 testing. Read in our latest blog post how the Los Angeles County Department of Public Health has ramped up testing and is using automation to scale for volume and complexity.
08/25/2020 - Laboratory information system requirements to manage the COVID-19 pandemic: A report from the Belgian national reference testing center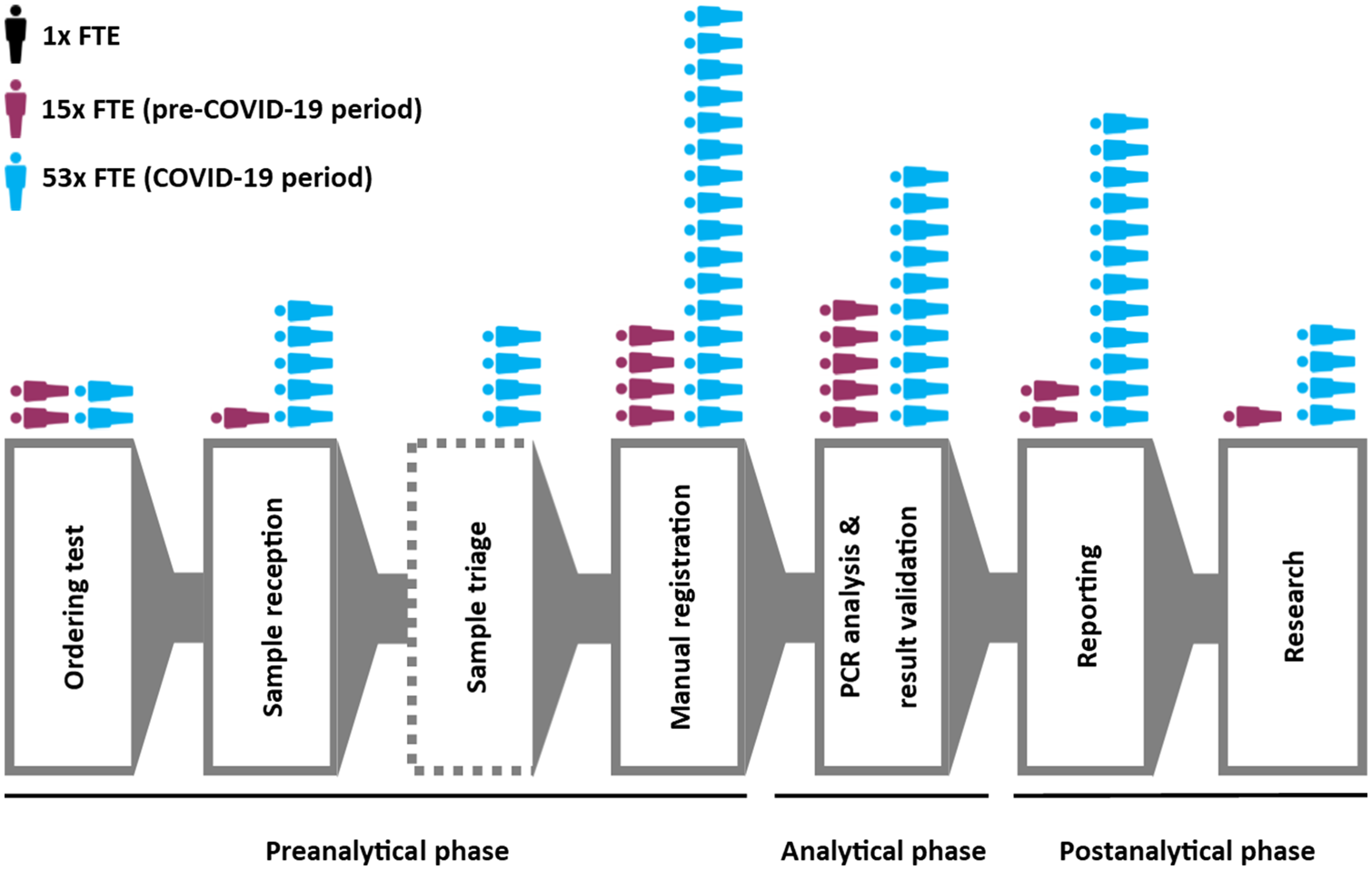 Though the COVID-19 pandemic has been in force for months, seemingly little has been published (even ahead of print) in academic journals of the technological challenges of managing the growing mountain of research and clinical diagnostic data. Weemaes et al. are one of the exceptions, with this pre-print June publication in the Journal of the American Medical Informatics Association. The authors, from Belgium's University Hospitals Leuven, present their approach to rapidly expanding their laboratory's laboratory information system (LIS) to address the sudden workflow bottlenecks associated with COVID-19 testing. They describe how using a change management framework to rapidly drive them forward, the authors were able "to streamline sample ordering through a CPOE system, and streamline reporting by developing a database with contact details of all laboratories in Belgium," while improving epidemiological reporting and exploratory data mining of the data for scientific research. They also address the element of "meaningful use" of their LIS, which often gets overlooked.
Data Analytics and Visualization in Health Care
This is a Rochester Institute of Technology (RIT) course that is released on the edX platform. The eight-week course is designed for students to learn how "to extract, analyze, and interpret data from patient health records, insurance claims, financial records, and more to tell a compelling and actionable story using health care data analytics." The course is free to take, with a Verified Certificate of completion available for $249. The course requires on average eight to 10 hours a week of effort. Access to the class begins June 15, 2020.
---
Laboratory Information Systems Project Management: A Guidebook for International Implementations
While not a laboratory informatics course in itself, this APHL guidebook certainly contains a full class-worth of material. Developed over several years with funding from the Centers for Disease Control and Prevention (CDC), this guide collects comprehensive information from informaticians and laboratorians in multiple countries in regards to the implementation and project management of laboratory information systems (LIS) in the public health setting.
---
---
---
---
---
---
---
---
---
---
---
09/01/2020 - ScaleOut Software Releases COVID-19 Corporate Contact Tracing Demonstration Application
---
---
---
---