Thermo Fisher Scientific, the world leader in serving science, today unveiled Thermo Scientific Athena Software, a premium platform that simplifies the management, traceability and sharing of data for core imaging facilities dedicated to materials science research.
[Read More]
---
Sample Management involves all the activities during the lifecycle of a sample in the lab. Right from sample login to generation of certification of analysis (COA), all information must be diligently managed. If data management at each stage of the process is done manually, the process itself would take away chunks of time from the QC's day for analysis/ review/approval and QA for review/ approval. [Read More]
---
For molecular labs wanting to extend their reach, the Sunquest Physician Portal is your answer. Connect with physicians, grow your testing volume, capture complete order information, improve patient safety, and deliver reliable results. [LEARN MORE]
---
In our more than 200 person-years of experience with LabWare LIMS™, we've seen a lot of creative ways to derive business value from a LabWare system. Some are the easy wins, like instrument integration for improved automation or data visualization and dashboards for improved understanding of results. [Read More]
---
The cannabis industry works hard to convince regulators, politicians and the public that their business is a responsible and legitimate part of the economy. But outlaw testing labs are producing sloppy, inconsistent results and even fake reports – unfairly affecting the reputations of the vast majority of honest and professional labs...
---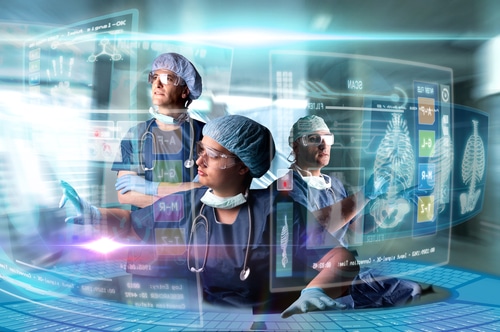 IDBS E-WorkBook Cloud is a scalable, enterprise-ready SaaS laboratory informatics platform that supports R&D, biologics development, and drug discovery scientific data management. It combines the functionality of the best laboratory informatics platforms, beyond the traditional LIMS, ELN or LES. [Read More]
---
More and more people are working remotely and from their home offices in 2021. Remote Working is something we think our life sciences industry can benefit from too. Moving your laboratory tasks to a remote working environment seems challenging but we argue not impossible. Read what we think about remote lab work here and share your thoughts and comment below. [Read More]
---
Widespread COVID-19 screening programs are the only way many businesses, schools and other organizations can keep running. Using PCR tests, however, often creates unmanageable turnaround times as clients must send samples to labs, then wait for them to be received, prepped, batched, tested and their results reported. Rapid antigen tests, while not quite as accurate, are speedy and good...
01/25/2021 - Timely delivery of laboratory efficiency information, Part II: Assessing the impact of a turnaround time dashboard at a high-volume laboratory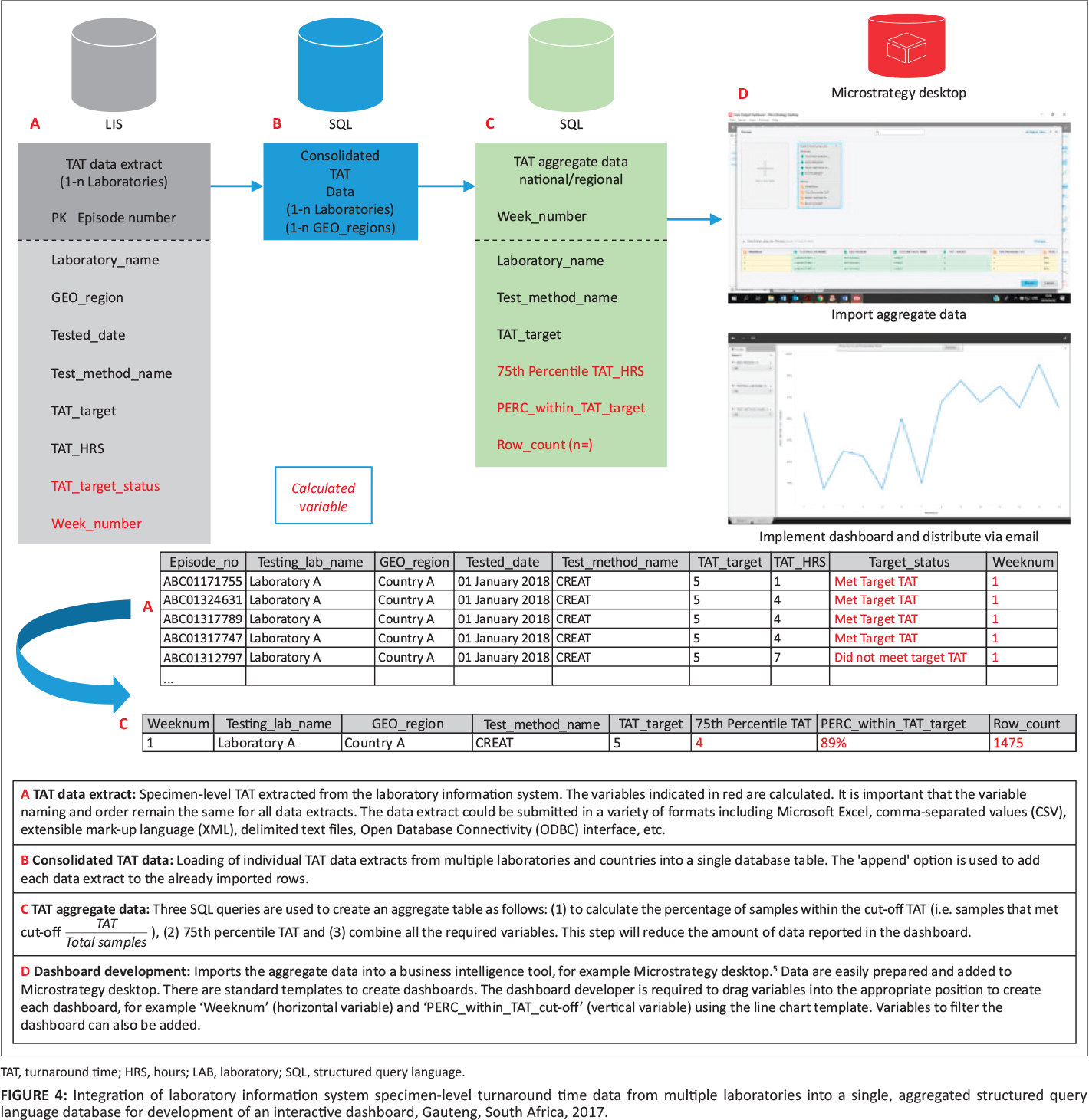 This companion piece to last week's article on laboratory turnaround time (TAT), sees Cassim et al. take their experience developing and implementing a system for tracking TAT in a high-volume laboratory and assesses the actual impact such a system has. Using a retrospective study design and root cause analyses, the group looked at TAT outcomes over 122 weeks from a busy clinical pathology laboratory in a hospital in South Africa. After describing their methodology and results, the authors discussed the nuances of their results, including significant lessons learned. They conclude that not only is monitoring TAT to ensure timely reporting of results important, but also "vertical audits" of the results help identify bottlenecks for correction. They also emphasize "the importance of documenting and following through on corrective actions" associated with both those audits and the related quality management system in place at the lab.
5 days ago - LIMS Admin
JRAD
-

Aberdeen, Maryland 21001

een, MD, US30+ days agoRequisition ID: 1300APPLYJRAD has an immediate need to fill a Horizon LIMS Administrator role in Aberdeen, Maryland.Roles/Responsibilities: Perform a wide variety of...
---
2 weeks ago - DQM Developer
EarthSoft
-

Concord, MA 01742
EarthSoft is hiring a developer (or three) to work cooperatively on our Data Qualification Module software and communicate with our clients and our our large...
---
3 weeks ago - Laboratory Manager
Goldstone Partners
-

Aurora, CO 80045

Summit Biolabs, located in Aurora, Colorado is harnessing the power of saliva-based diagnostics for early detection of head and neck cancer. As a result of...
Data Analytics and Visualization in Health Care
This is a Rochester Institute of Technology (RIT) course that is released on the edX platform. The eight-week course is designed for students to learn how "to extract, analyze, and interpret data from patient health records, insurance claims, financial records, and more to tell a compelling and actionable story using health care data analytics." The course is free to take, with a Verified Certificate of completion available for $249. The course requires on average eight to 10 hours a week of effort. Access to the class begins June 15, 2020.
---
---
---
---
---
---
---
---
---
---
---