May 31, 2023 - 1:00 PM
Astrix Webinar – Data Management's Role in the Digital Modernization of Clinical Trials
Past Events
Webinars
Event Website: https://register.gotowebinar.com/register/8983498612800827485
Event Overview:
Date:  5/31/23
Time: 1pm
Company: Astrix
Presenters:

Michael Smart, Vice President, Strategic Consulting Services, Astrix
Stuart Pyle, Principal Consultant, Strategic Consulting Services, Astrix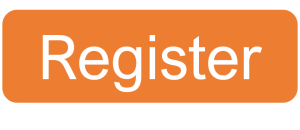 About this webinar
Digital Health and Decentralized Clinical Trial (DCT) approaches continue to change the R&D landscape. Patient-site-centric methods are now commonplace including direct to patient supplies, remote assessments, telemedicine, at-home sample collection, point-of-care assays, along with other rapid patient data collection means.
In this webcast, you will learn:
The data management and digital data fabric capabilities required to support the transfer/integration, sharing.
The use of Digital/DCT-generated data, simplifying the sponsor backend and patient-site integrations.
Where to start in the process.