Home
Featured Books
Past, Present, and Future of Cannabis Laboratory Testing and Regulation in the United States
Featured Content
---
---
---
Journal Articles
06/08/2021 - Emerging and established trends to support secure health information exchange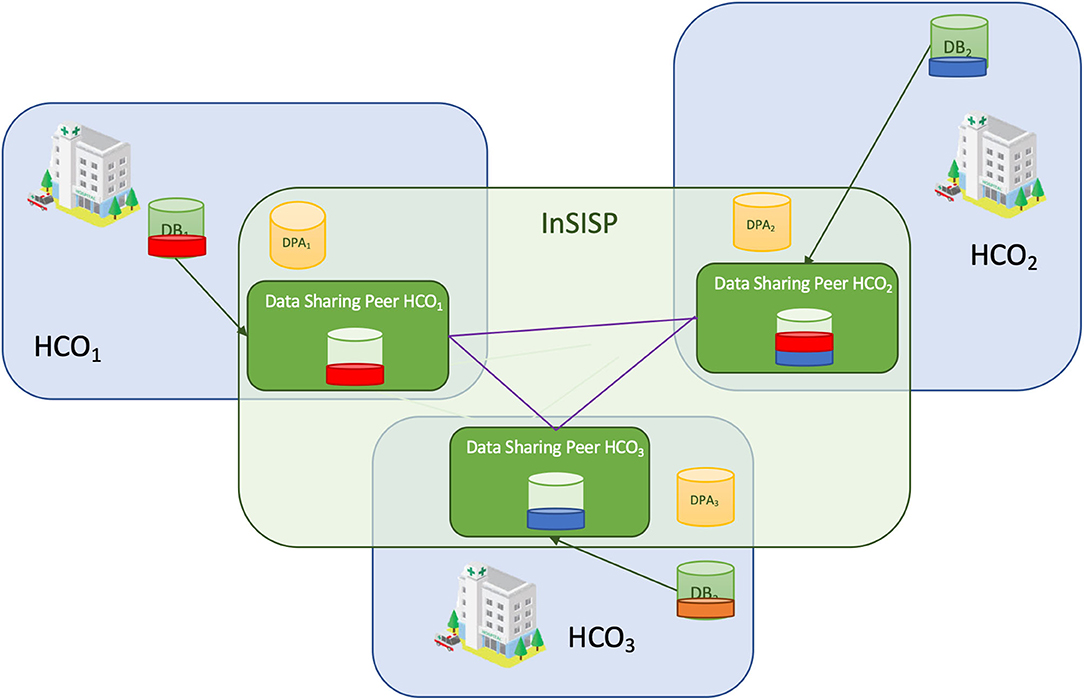 In this 2021 article published in Frontiers in Digital Health, Spanakis et al. describe their research efforts towards the development of a more advanced way of securely transmitting and sharing sensitive healthcare data, including by use of blockchain and cloud computing. They first provide background on interoperability and data sharing in healthcare and the challenges that face such activities. This background also includes discussion of an interoperability framework in the European context and how it could be applied to their research. The authors then discuss the current status of standards-based health data exchange and how blockchain fits into that picture. They then propose their Innovative Secure Information Sharing Platform (InSISP), which is "able to support a fast and efficient medical information sharing at both national and cross-national levels, taking into account sharing constraints, including those imposed by the General Data Protection Regulation (GDPR)." Afterwards, they summarize their recommendations based on their InSISP, concluding that their platform has the potential improve healthcare data sharing and transmission, though not without challenges in addressing blockchained healthcare data in the scope of GDPR, as well as the overall complexity and heterogeneity of big healthcare data and the problems that arise.
Featured Jobs
5 hours ago - International Sales Account Manager
Autoscribe Informatics
-

Reading, Berkshire RG7 8DA
Autoscribe Informatics is looking for an International Sales Account Manager to join our friendly Technical Sales team within a fast growing software company. For a...
---
2 weeks ago - Medical Laboratory Tech
KurzSolutions
-

Acoma, NM 87034
Medical Laboratory TechnologistThe Sky CityThe Community – Acoma PuebloAcoma Pueblo is regarded as the oldest continuously inhabited community in the United States. Access to the...
---
3 weeks ago - Programmer Analyst II (Dallas Water) (LIMS Administrator)
City of Dallas
-

Dallas, Texas 75201
Programmer Analyst II (Dallas Water) (LIMS Administrator)An Equal Opportunity EmployerSALARY$26.55 - $38.46 Hourly $2,123.92 - $3,076.69 Biweekly $55,222.00 - $79,994.00 AnnuallyOPENING DATE: 05/26/21CLOSING DATE: 06/12/21Dallas...
Tutorials
Health Informatics Technology in Population Healthcare Analytics
This is a Doane University-created course that is released on the edX platform. The self-paced three-week course is designed to help learners to better understand "health informatics solutions that answer population health challenges." The course is free to take, with a Verified Certificate of completion available for $149. The course requires on average five to ten hours a week of effort. Additionally, "[t]his course is part of the Certified Lifestyle Medicine Executive MicroMasters program which consists of 9 courses and a capstone exam." Access to the class begins November 4, 2019.
Upcoming Webinars
---
---
---
---
---
Featured Discussions
---
---
---
Bid Opportunities
---
---
---
---
---