Home
Featured Books
Featured Content
Electric vehicles and wind turbines are fast becoming part of our everyday lives. In the UK registration of battery electric vehicles in 2020 doubled over 12 months, while on average wind energy provided 20% of the UK's power needs (National Grid) and peaked at over 50% during recent storms. [Read More]
---
Precision medicine is revolutionizing the way we approach modern healthcare by offering medical treatment customized for an individual patient. Medical decisions can now be tailored, or 'personalized' to an individual based upon predictions relating to therapeutic responses or risk of disease. [Read More]
---
Sunquest Mitogen LIMS is a cloud-based, scalable, purpose-built solution for executing on molecular and genetic testing. Not only does our offering contain the critical components of a fully-featured molecular LIMS, but also it includes the patient accessioning and reporting features normally seen in a clinical laboratory information system. [Read More]
---
Antibody testing will become more important as vaccines start to bring the COVID-19 pandemic under control. New serology tests with high specificity for SARS-CoV-2 not only confirm past infections or immunizations but also quantitatively measure antibody concentrations. These capabilities enable widespread antibody surveillance, plasma screening ...
---
Laboratory Information Management System (LIMS) is evidently a necessity for laboratories to manage their daily operations with greater efficiency. Pharma companies strive to ensure compliance, increase productivity, and align thoroughly with standard processes. [Read More]
Journal Articles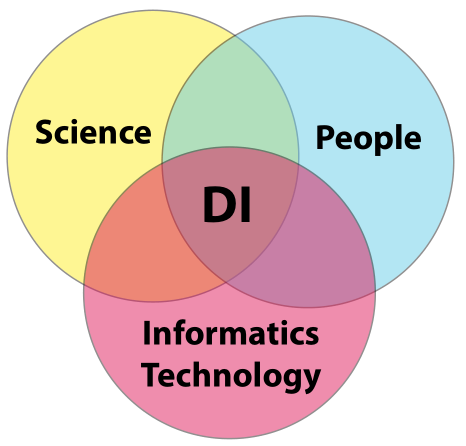 This guide by laboratory automation veteran Joe Liscouski takes an updated look at the state of implementing laboratory automation, with a strong emphasis on the importance of planning and management as early as possible. It also addresses the need for laboratory systems engineers (LSEs)—an update from laboratory automation engineers (LAEs)—and the institutional push required to develop educational opportunities for those LSEs. After looking at labs then and now, the author examines the transition to more automated labs, followed by seven detailed goals required for planning and managing that transition. He then closes by discussing LSEs and their education, concluding finally that "laboratory technology challenges can be addressed through planning activities using a series of goals," and that the lab of the future will implement those goals as early as possible, with the help of well-qualified LSEs fluent in both laboratory science and IT.
Featured Jobs
Labforward
-

Berlin, Berlin 12435

APLLY HERELabforward is a cutting edge technology start-up developing ground breaking software products for laboratories and scientists.We have two core products: Labfolder - electronic laboratory notebook that allows...
---
Bausch & Lomb
-

Tampa, FL 33637
Bausch Health Canada is the international head office of Bausch Health Companies, one of the fastest growing international pharmaceutical companies dedicated to bringing quality health...
---
Association of Public Health Laboratories
-

Silver Spring, Maryland 20910
PLEASE APPLY HERE: https://careers-aphl.icims.com/jobs/1231/senior-specialist%2c-informatics/job Senior Specialist, Informatics Job LocationsUS ID 2021-1231 # of Openings 1 Category Informatics Salary 90,000-105,911 Position...
---
JRAD
-

Aberdeen, Maryland 21001
een, MD, US30+ days agoRequisition ID: 1300APPLYJRAD has an immediate need to fill a Horizon LIMS Administrator role in Aberdeen, Maryland.Roles/Responsibilities: Perform a wide variety of...
Tutorials
This is an advanced University of Adelaide-created course that is released on the edX platform, and is part of a university MicroMasters Program. The scheduled 10-week course is designed to help learners to better "apply computational thinking in data science" using tools such as "mathematical representations, probabilistic and statistical models, dimension reduction and Bayesian models." The course is free; a certificate of completion costs $249. The course requires on average eight to 10 hours a week of effort. Access to the class is on-demand.
Upcoming Webinars
---
---
---
---
---
---
Featured Discussions
---
---
---
Other News
---
---
---
Bid Opportunities
---
---
---
---
---
---
---