Home
Featured Books
Laboratory Information Management for Cannabis Quality Assurance
Featured Content
09/22/2021 - How Your SOPs and Lab Software Can Help You Reduce Errors
In my previous post in this two-part series, I talked about how software can support your analysts as they follow your laboratory's standard operating procedures (SOPs). This time, let's take a closer look at how software that closely matches your SOPs can help your lab reduce errors, enhance morale, and improve patient safety. [Read More]
---
09/22/2021 - Implementing Agile Methodology in Regulated Environments
In February 2001, seventeen software developers gathered at the Snowbird ski resort in the Wasatch mountains of Utah to discuss an alternative to documentation-driven, heavyweight software development processes (i.e., Waterfall methodology). These developers were motivated by the understanding that traditional... [Read More]
---
09/22/2021 - Pharmaceutical LIMS Rolls Out at Making Pharmaceuticals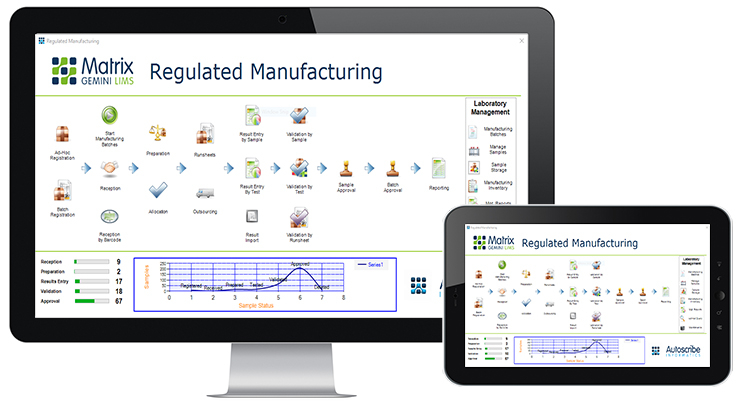 Autoscribe Informatics will be demonstrating its new Pharmaceutical Manufacturing LIMS at the Making Pharmaceuticals event in October. Visitors can see how Matrix Gemini LIMS helps digitize the manufacturing process from raw material management to final product release, helping to drive quality and meet regulatory requirements.
Journal Articles
09/07/2021 - Cybersecurity and privacy risk assessment of point-of-care systems in healthcare: A use case approach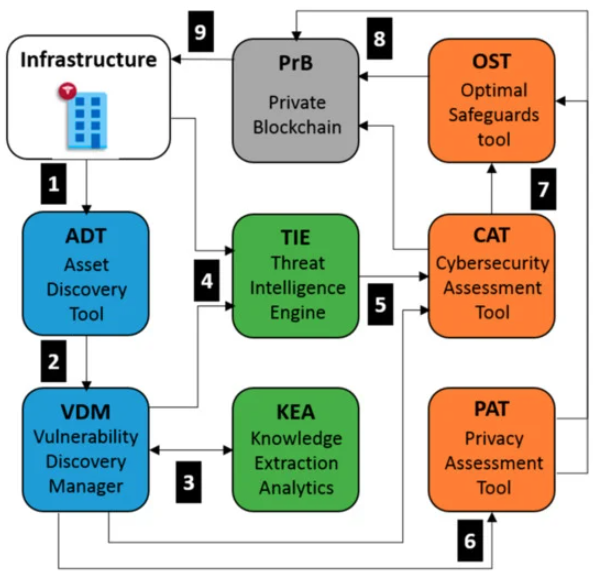 In this 2021 paper published in the journal Applied Sciences, Jofre et al. discuss the cybersecurity and privacy requirements associated with point-of-care (POC) and health information systems in the field of healthcare. In particular, the authors "propose a use-case approach to assess specifications of cybersecurity and privacy requirements of POC systems in a structured and self-contained form." After introducing the concept of cybersecurity in POC and other medical devices, they discuss their use case in the scope of the European Union's Secure and Private Health Data Exchange (CUREX) software platform for delivering better trust and security to applications in the healthcare domain. They provide in-depth details about their use case, its technical development, and its implementation in CUREX. They then discuss their results, concluding that as cybersecurity and privacy protection requirements continue to be implemented in healthcare, validated use cases such as their own will be vital for healthcare facilities adopting POC and related technologies, as they will further ensure "the highest quality for what is actually being delivered on the ground or showing promise in terms of developments in the pipeline."
Featured Jobs
4 weeks ago - Cell Therapies Documentation Specialist
Kalleid
-

Cambridge, MA 02142
Kalleid is looking for a Cell Therapies Documentation Specialist to join our team!Kalleid, Inc., is a boutique laboratory IT consulting firm that has served the...
---
4 weeks ago - Software Developer
Semaphore Solutions
-

Victoria, BC or Remote, British Columbia V8W 1C4
About Semaphore Founded by software industry experts, Semaphore is the leading global provider of software solutions for high throughput and high complexity molecular diagnostic laboratories. Our...
---
1 month ago - Project Manager
Kalleid
-

Cambridge, Massachusetts 02142
Kalleid is looking for a Project Manager to join our team!Kalleid, Inc. is a boutique laboratory IT consulting firm that has served the scientific community...
Tutorials
This is a University of Adelaide course that is released on the edX platform. The ten-week course is designed to provide greater "understanding of the various applications of big data methods in industry and research." The course is free to take, with a Verified Certificate of completion available for $150. This course is also part of Adelaide's Big Data MicroMasters program. The course requires on average eight to ten hours a week of effort. Access to the class begins September 29, 2019.
Upcoming Webinars
---
---
---
Featured Discussions
---
---
---
---
Bid Opportunities
09/27/2021 - Request for Tender: "Implementation of Laboratory Information Management System (LIMS) Software for CPCB Head Office & Regional Directorates
---
09/30/2021 - Request for Proposal: Laboratory Information Management System (LIMS) for the CTDPH
---
10/01/2021 - Request for Quote: Public Health Surveillance on SARS-COV-2 Variants