Home
Featured Books
Featured Content
This season, Benchtalk focuses on the impact that the COVID-19 pandemic has had on the field of life sciences, and the incredible response of the life science community to combat the virus. In this volume, we showcase life science R&D's tireless work to bring tests, treatments, and vaccines to the public, as well as stories of how companies and labs are adjusting to these unprecedented circumstances.
---
The partnership between you and your LIMS vendor is just as, if not more so, critical after go-live as it is during the selection and implementation phases. Whether your laboratory is expanding and adding new lines of business or performing locations, or you're remaining relatively constant, your LIMS partner should be an ally in helping you navigate changes quickly and efficiently, and a resource when questions arise during everyday use of the system.
---
Digital transformation is a term that is hard to define concisely, but for organizations in multiple industries will at least point to the adoption of a data management infrastructure that allows their laboratories to work faster and more productively, with greater transparency. More than just working towards a paperless lab, digital transformation may allow companies to derive more intelligence from their data, ultimately improve product and process safety, and enable faster regulatory audit or approval timelines.
---
Thermo Fisher Scientific Inc., will provide online programming and virtual exhibits to introduce scientists to a number of new products that build on its leading Orbitrap platform and expand research applications. Digital programs will enable scientists to broaden mass spectrometry-based research, from proteomics and biotherapeutics to clinical applications
---
SCC Soft Computer's SoftHLA is an immunogenetics information management system for the diagnostic genetics laboratory – providing clinical and laboratory information management functionality related to transplantation workups for solid organ and stem cell/bone transplantation, along with transfusion support and other clinical purposes.
---
I'm 64 (okay, I'll be 65 in a week or so), I had been feeling more fatigued than normal, and have had a dry, non-productive cough since probably January. Free community COVID-19 testing sites had been set up throughout the Atlanta area, with one close to me at Kennesaw State University. So I decided to see if I could get tested.
---
The way forward for tracking the second wave? No, you aren't dreaming this and you didn't misread. Turns out wastewater treatment labs may have an important part to play in keeping tabs on the 2019 novel coronavirus as we look to reopen America — in fact, the entire world. Authorities will want to be aware of any rise in cases, especially by region. But how can wastewater laboratories help?
Journal Articles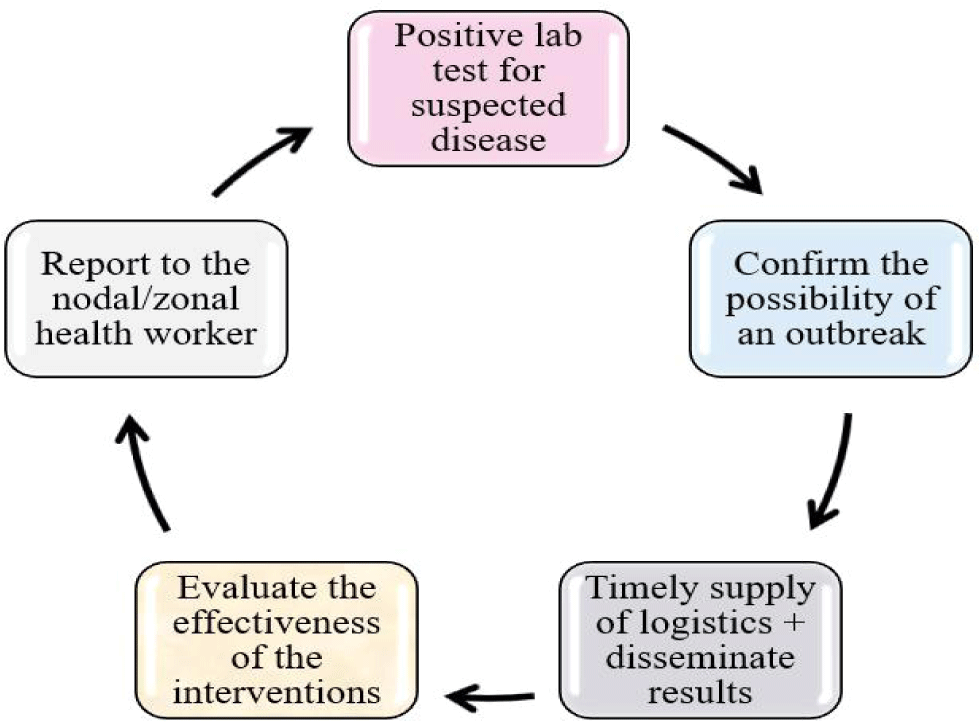 In this 2019 paper published in AIMS Public Health, Bhattacharya et al. argue for the benefits of using blockchain technology in public health surveillance. Noting the transparency and trust aspects of the technology, as well as the benefits of " data security and privacy, cost-effectiveness, and verifiability of data," the authors discuss four primary ways blockchain can be applied to healthcare activities, including community disease surveillance. "Blockchain could help independent organizations to manage data more efficiently during pandemics," they note, particularly in unison with machine learning and AI techniques. They conclude that blockchain-based disease surveillance "can be more effective and rapid than traditional surveillance in terms of coverage, durability, consensus, selective privacy, uniqueness, and timing."
Upcoming Webinars
---
Bid Opportunities
---
---
---