Past, Present, and Future of Cannabis Laboratory Testing and Regulation in the United States
10/20/2020 - An Integrated Approach to Organizational Change Management
The digital revolution is fueling a rapid increase in both data volume and complexity that is fundamentally changing how people work, think and address challenges. Industry leading organizations looking to capitalize on this paradigm shift are reinventing business models and processes using novel data sources and technology (cloud, mobile, data analytics, machine learning, AI and more) in a process known as digital transformation. [Read More]
---
10/20/2020 - SaaS in the laboratory- Special Times ask for Special Solutions
With the restrictions caused by COVID-19 , the way we work and organise our family lives has changed. We keep social distance, plan our outdoors activities to meet local regulations and we work as much as possible from home. Laboratories are no exceptions, but in practice difficult to structure for remote working. There is a need for tools to help the lab personnel to, partly, work remotely and at the same time to maintain the expected level of accuracy and quality in secure environment. [Read More]
---
10/20/2020 - LIMS Implementations - Important Lessons Learned
Gain insight into past LIMS implementation projects to learn from their failures and successes so that your deployment can be done right, the first time.

LIMS implementation projects can be highly complex IT projects and, therefore, carry the same risks to success as other projects (and not just IT projects). Wouldn't it be great to have inside knowledge on how other projects have gone, learn from their mistakes, and capitalize on their successes?
---
10/20/2020 - New Functionality Added to Thermo Scientific SampleManager LIMS software for Manufacturing QA/QC and Contract Laboratories
Latest version of Thermo Scientific's SampleManager Laboratory Information Management System (LIMS) software offers an advanced solution: a built-in electronic lab notebook (ELN), capabilities to streamline operations within contract laboratories and enhanced dashboard configuration for tailored data visualization.
10/06/2020 - Analysis of cannabidiol, delta-9-tetrahydrocannabinol, and their acids in CBD/hemp oil products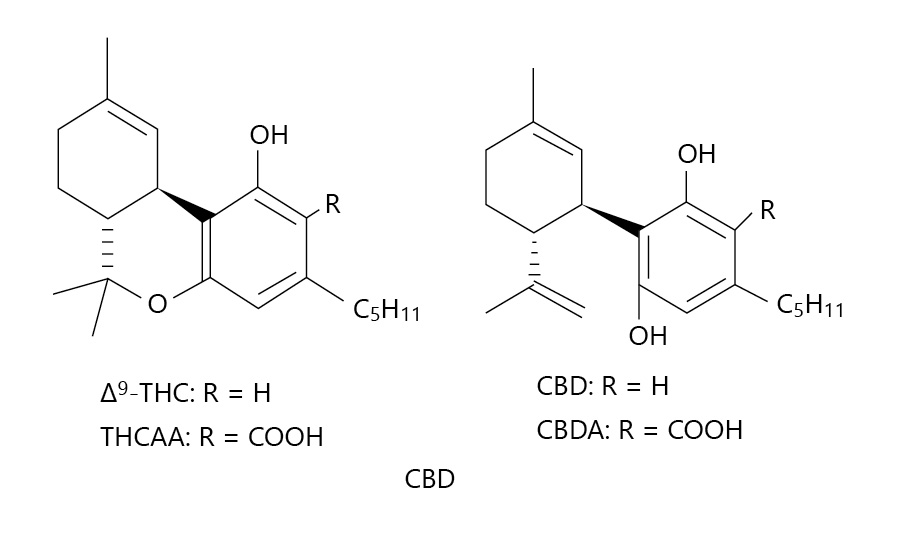 In this 2020 paper published in Medical Cannabis and Cannabinoids, ElSohly et al. present the results from an effort to demonstrate the use of a relatively basic gas chromatography–mass spectrometry (GC-MS) method for accurately measuring the cannabidiol, tetrahydrocannabinol, cannabidiolic acid, and tetrahydrocannabinol acid content of CBD oil and hemp oil products. Noting the problems with inaccurate labels and the proliferation of CBD products suddenly for sale, the authors emphasize the importance of a precise and reproducible method for ensuring those products' cannabinoid and acid precursor concentration claims are accurate. From their results, they conclude their validated method achieves that goal.
This is an advanced University of British Columbia-created course that is released on the edX platform. The scheduled six-week course is designed to help learners to better understand 'international best practices for biobanking and research involving human biospecimens, based on National Cancer Institute (NCI) and International Society of Biological Environmental Repositories standards (ISBER)." The course is $99 and presumably comes with a certificate of completion. The course requires on average four to five hours a week of effort. Access to the class begins September 22, 2020.
---
Health Informatics: Data and Interoperability Standards
This is a Georgia Tech-created course that is released on the edX platform. The self-paced five-week course is designed to help learners to better understand "the key standards for representing and sharing healthcare data." The course is free to take, with a Verified Certificate of completion available for $99. The course requires on average 10–11 hours a week of effort. Additionally, this course is part of Georgia Tech's professional certificate program titled Health Informatics on FHIR, for those wanting to take all three courses for their professional cert'.
10/21/2020 - Astrix to Present at Lab Manager Leadership Digital Summit
---
10/21/2020 - Astrix Webinar – Developing your Lab Informatics Roadmap Through Business Process Analysis
---
10/21/2020 - IQ OQ PQ: Help! What do I do?
---
---
---
---
10/20/2020 - Dotmatics Introduces Blueprint to Provide Self-service Data Analysis for Medicinal and Synthetic Chemists
---
10/20/2020 - ACD/Labs Releases New Software Features to Support Chemical and Pharmaceutical R&D
---
10/20/2020 - Bruker Introduces PaSER™ Software for 'Run and Done' 4D- ProteomicsTM and TIMS/PASEF Method Wins HUPO 2020 Award
---
---
---
---