4 Tips to Writing Job Descriptions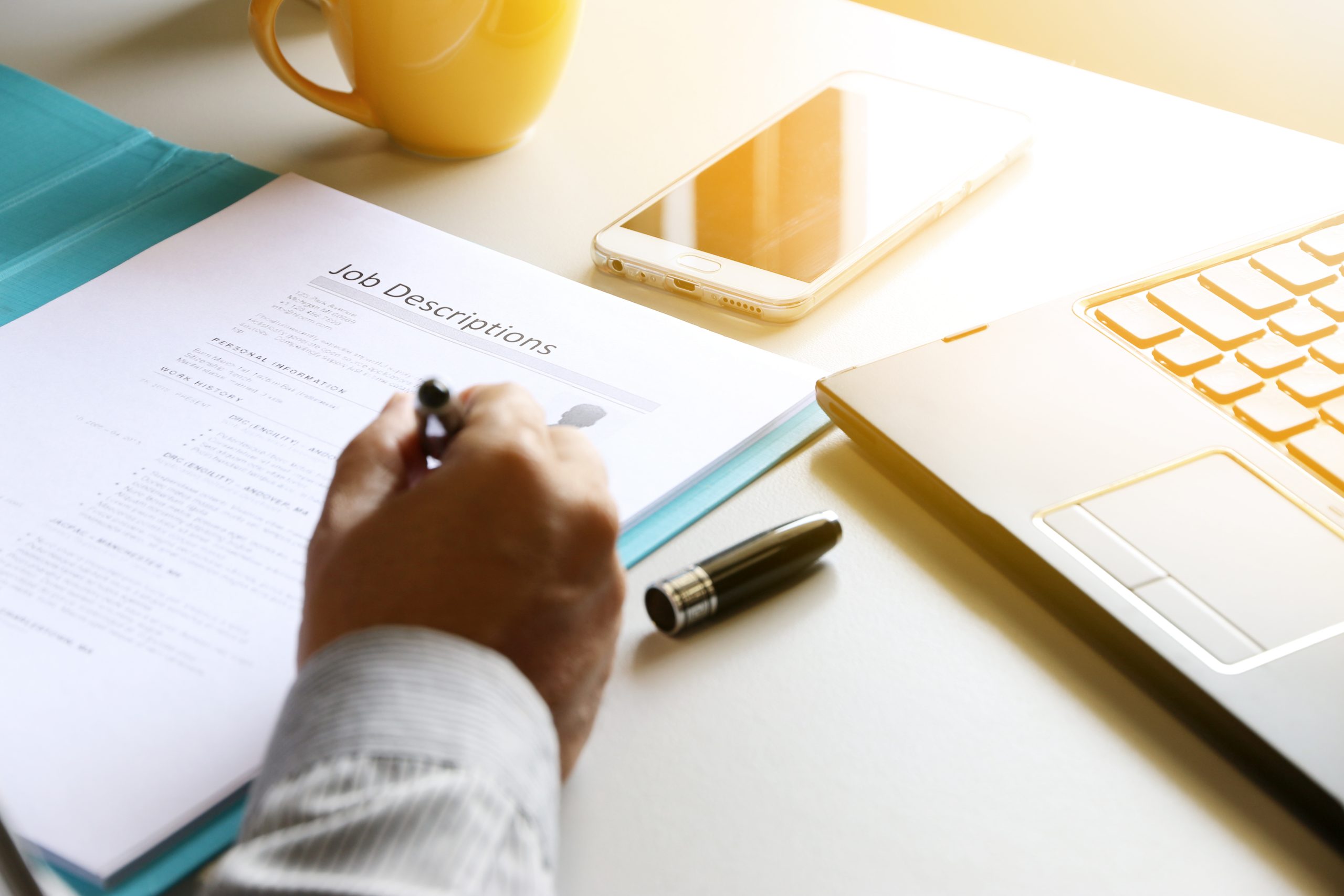 "The secret to engaging the top talent you want—and who wants you, too."
When writing job descriptions, there are seemingly little-known techniques that can turn your job postings into irresistible magnets for the right candidates. If you're seeking quality over quantity and prefer to hire for longevity, then these four insider tips can shorten the interval between getting the attention of – and obtaining —the talent who'll happily choose your organization.
1.    Organizational Attractiveness
Just as people emit pheromones that attract others to them, organizations can attract desirable candidates by broadcasting aspects of their culture that will resonate. The best candidates are looking for more than a paycheck with a specific number; they are looking for a cultural fit. No company is for everybody, so it pays to re-interview your best employees about what turned their heads and to put those elements at the top of your job description. The candidates you're looking to attract will decipher these terms and be drawn to your company culture more quickly than the salary and benefits package alone.
2.    Your Organization's Mission
People want to join organizations that align with their mission and values. In an era when professionals can change jobs with minimal disruption to their lives and lifestyle, their decision to stick and stay can be based on—and even reinforced by—their agreement with their employer's mission and role in their respective industry. Once your organizational culture has attracted the attention of your desired candidate, you can solidify their interest by describing their role in accomplishing the organization's mission AND, by extension, the organization's impact on the industry and society.
3.    Make the First Impression Count
There is a lot of competition for top talent, and you never get a second chance to make that critical first impression, so make yours count. Candidates actively or even passively looking for jobs review and receive multiple opportunities daily. Job descriptions must withstand a go-no-go scan to ensure you are capturing their attention right away. With the correct job description, candidates should be able to immediately see the hallmarks of your organizational culture and determine that they can dedicate their daylight hours to your mission's success.
Pro tip: Don't blow the deal by speed-bumping the compensation details. For the right candidate, the compensation merely needs to be in broad alignment with their expectations. 
This is because, lately, more of the intangibles are turning candidates' heads than a relative few bucks here and there. These intangibles include location, lifestyle, and management style. If you have a good story to tell about these, the money can be incidental. If you have a weak story to tell, money won't make a difference.
4.    Share the Recipe for Success
Finally, and this is key, the most effective job descriptions spell out the ingredients of the candidate's future success in the role. Rather than being a wish list or a laundry list of expectations, writing the qualifications in terms of how the role will enable success for your organization and the benefits the candidate will obtain in the role will entice and engage the right candidate.
Writing the roles and responsibilities in a way that is not exhaustive but instead easy to comprehend will convey that, for the right candidate, this will be refreshingly challenging and benefit their professional and personal goals in the long run.
Optimism about the desired candidate's ability to take the responsibilities in their stride will convey that your organization is reasonable about expectations. The candidate will feel well-supported—which is the final piece of the puzzle for many people: the sense that they are working with an organization that understands their role, function, value, and abilities to enjoy a good work-life balance. 
Expert Insider Tip
There is an art to the science of creating job descriptions, so it can be smart to have them written by your creative or marketing team. Job descriptions are selling your organization to superstars whom you want to join your organization. Marketing professionals accustomed to selling your services and products are an often-overlooked resource. They can make a real difference in conveying intangible attributes of your culture, mission, and career opportunities.
Follow these four strategies, ask your team to polish or revamp your job descriptions, and you stand an improved chance of attracting and engaging candidates who will be happier, more effective, and real game changers to your organization's success.
How Astrix can help
Recruiting and hiring quality scientific staff is challenging and time-consuming for organizations. A key part of this challenge is finding ways to make your job descriptions compelling and appealing to the right candidates.
You are not alone. However, if you work with the right staffing partner, there is a way to make this easier.
At Astrix, we specialize in finding and placing top scientific talent with the right organizations. We have a deep understanding of the scientific job market and what motivates candidates to make a move. We can help you write compelling job descriptions that will capture the attention of the right candidates.
In addition, we can manage your entire recruiting and hiring process from start to finish so that you can focus on your core business.
Contact us today to learn more about how we can help.
About Astrix
Astrix is the unrivaled market leader in creating and delivering innovative strategies, solutions, and people to the life science community. Through world-class people, processes, and technology, we work with clients to fundamentally improve business and scientific outcomes and the quality of life everywhere.
Founded by scientists to solve the unique challenges of the life science community, Astrix offers a growing array of strategic, technical, and staffing services designed to deliver value to clients across their organizations.
Contact us today to learn more about our services!